Agile Aging: An Introduction and An Invitation
In your most private moments, what do you think about aging? Does advancing seniority fill you with distaste, or with relief? Apprehension or contentment? Are you grinning or grimacing?
What image of aging first pops into your mind's eye? More memory-making with the grandkids? More midnight shuffles to the bathroom? A lengthening shelf of unpronounceable pills? A closet-full of business attire dry-cleaned for schlepping to Goodwill?
Have you dreams deferred or nagging irritations? A Danube cruise? Elusive words on the tip of your tongue? Performing with the Community Players? Being nibbled to death by ducks?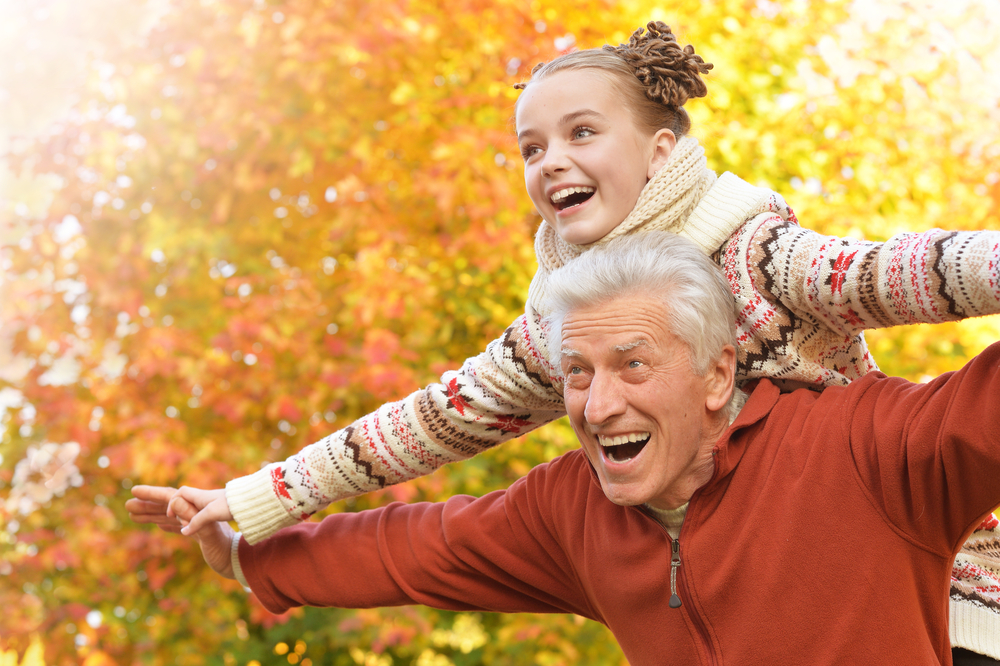 Like most of my peers, I'm aware the aging glass is both half-empty and half-full. We have to take the sour with the sweet. But it's my impression that we tend to over-emphasize seniority's downsides. If that's correct, this reflexive pessimism exacts a high price. Not only can it impair our mental and emotional health. It can also neglect and undervalue seniority's rich offsetting opportunities, passions and pleasures.
This blog is dedicated to helping rebalance the scales. I want to make the case for a positive approach to growing old.
A tight sequence of incidents inspired this engagement:
The first was organizing a program on "Embracing Our Seniority" for my UC Berkeley Law class's 50th Reunion. A panel of experts comprised of a gerontologist, a retirement journalist and a meditation master – this was Berkeley, after all – urged us to think and act affirmatively as we age. Volunteer classmates reinforced this recommendation by profiling their senior passions, from mentoring disadvantaged students to soloing in a regional symphony.
Two days after the reunion, my older brother died unexpectedly. And while his release from accelerating dementia represented a blessing for him and our family, the suddenness of his passing was a sharp reminder of death's unpredictability.
While recharging our emotional batteries in Riverside's Mission Inn following my brother's burial, my wife Nancy and I realized that we had no need to rush home. No deadlines or obligations were pressuring us to jump on a plane or rush up freeway lanes. We were free to improvise an itinerary as we sauntered north on country roads.
Recuperating and reflecting in that hotel courtyard, I experienced a satori insight. With no formal boundary markers to signal the transition, I had entered old age. After years of hovering in post-retirement limbo, looking mostly backward while writing a memoir, I'd now pivoted forward to contemplate my final stage of life.
Call it maturity or seniority, this new territory – like our unplanned route home — was intriguingly uncharted. No maps or timetables, few obligations, a terra incognita with free time to explore. The potential adventures were exhilarating. I began to envision unprecedented prospects for travel and discovery, learning and teaching, mentoring and service, relaxation and reflection. I couldn't wait to get started.
Half a year later, my incipient curiosity has coalesced into a satisfying-seniority learning project. I'm labeling it "Agile Aging" to try and capture affirmation and proficiency in a single phrase. It's been my chief creative preoccupation since that hotel sojourn.
You might wonder, as I did, why satisfying seniority needs to be learned. Why not just kick back with a chilled Corona and switch on the Warriors game? What I've been discovering is that most of us seniors seem to know more about working well than about aging well, especially if the latter skill is defined to embrace mindfulness and serenity in addition to entertainment.
Here are some more of my preliminary findings:
We can usefully envision retirement as a pivot and a portal. A pivot from professional immersion to senior exploration. A portal from familiar routines to a blank slate.
Contrary to the concerns of many pre-retirees, there's no shortage of activities for seniors to enjoy – from Alaskan trekking to Zumba-dancing. And an abundance of gurus, coaches and trainers to assist us if we need a leg up.
Agile Aging can help us to exploit our senior advantages (think free time and AARP) and mitigate our disadvantages (creaky knees and habitually hiding car keys.) Our twin challenge is not to deny our diminishing capacities, but also not to let those declines shackle our enthusiasm or mobility.
While retreating into ourselves might be a tempting withdrawal, experts assure us that maintaining social contacts and relationships are invaluable for senior health. Reaching across generations to interact with youth can be particularly rewarding. For both parties.
Mellow maturity is a well-earned asset. It's not that seniority confronts us with fewer problems. We've accumulated more life-experience to take them in stride. Agile Aging reinforces our balance and equanimity. Like high-wire aerialists but with our feet on the ground.
For me as a novice practitioner, Agile Aging is very much a work-in-progress, as much aspiration as template. That said, early returns on this investment have been hugely encouraging. They've included personal stimulation and satisfaction, to be sure. But also evident appreciation from the folks I'm interacting with.
This blog has two functions: a learning-by-doing journal and an interactive outreach channel. In front-end posts, I'll offer some framing concepts and observations to stimulate our exchange. With momentum established, the blog will feature journal records of illustrative senior activities, profiles of peers' Agile-Aging initiatives, and blog followers' responsive contributions and comments.
Here are a dozen Agile-Aging topics I've selected to explore:
Re-thinking retirement: as graduation, not termination
Savvy and satisfying senior travel
Maturation management: accepting and adjusting to our biological changes
Connecting with youth
Sustainable personal finances
Real and perceived ageism and how we can deal with it
The sanctuary of a home base
Senior activities, passions and pleasures
Staying engaged in public affairs
Aches and pains: how and where to treat them
Transitioning to senior communities
Taking leave
You can dip into your favorite topics or sample the full array. Additional topics can be inserted, and dead-ends acknowledged, as they appear. This is a lot of ground to cover. I envision fortnightly posts for at least a year.
AgileAging.net is a living-and-learning workbook. Feel free to contribute your own experiences, as well as considering and adapting mine. The blog's Comments and Email features are provided to facilitate your active participation. Please accept this invitation to age together. With open eyes and open minds.
RETIREMENT — Our Admission Ticket to Satisfying Seniority.